About Us
See Our Offices and Meet Our Team Serving St. Pete Beach and All of the Tampa Bay Area
Nelson Dermatology is honored to serve the community that has raised and shaped all of our board-certified dermatologists. We grew up here, we live here, and we are raising our families here. We are committed to providing the most comprehensive, advanced, and compassionate skin care at our dermatologic practice in the St. Petersburg area because that is what you deserve. That is what our community deserves.
Our specialists can help treat your sun damage, skin cancer, rashes, or any other dermatologic issue. But more importantly, we will treat you. We will take the time to listen to your concerns, answer your questions, and put you at ease with your skin care. Over time, we hope that you will begin to feel like a part of the Nelson Dermatology family. We encourage you to get to know us in advance of your visit. Virtually meet our staff, take an online tour of our facilities, and discover why so many patients choose us for their medical and cosmetic skincare needs.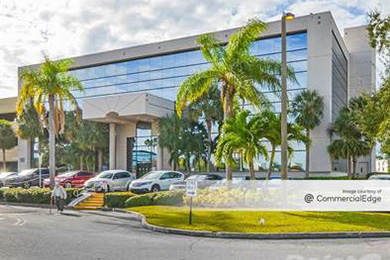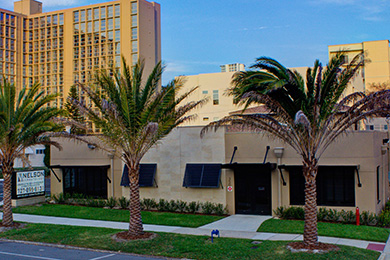 Schedule your consultation or reach out to learn more about us and our mission to provide skin care for South Pasadena, St. Petersburg, the St. Pete Beach area, and all of Tampa Bay. Call Nelson Dermatology at (727) 895-8131.
We Care for You and Your Skin!
While our dermatologists have significant experience in all areas of dermatology, Nelson Dermatology has a strong focus on the treatment and prevention of skin cancer, which is an especially significant issue in sunny Tampa Bay. Our beautiful weather and incredible beaches make it nearly impossible to stay out of the sun—but there are, unfortunately, some drawbacks to this lifestyle. As we get older, our skin often pays the price for the sun exposure of our youth.
We are here to care for you and your sun-damaged skin. Our team specializes in skin cancer diagnosis and surgical treatment, including Mohs surgery, but we also take the time to help reduce and prevent the disease through skin wellness checks, discussion of skin safety precautions, and proper sunscreen use. It is through this holistic approach that we hope to be able to treat your skin now and improve it for the future.
And that is not all that we do at Nelson Dermatology! We also provide a full range of dermatologic care, including skin checks, treatment of precancerous skin lesions, acne, mole checks, and diagnosis and treatment for psoriasis, eczema, and other skin issues. Our team has training and experience in all areas of dermatology, including general, medical, and pediatric branches, as well as dermatopathology. We believe it is this strong, balanced background that sets us apart from other practices in the area.
If you are considering cosmetic rejuvenation, feeling like your look is a bit "tired" and "run down," or just want to look a bit younger, we can help with that, too! Our physicians have extensive training and experience in cosmetic rejuvenation from some of the most well-known medical institutions in the world, including UCLA, Harvard, and Johns Hopkins. We can use our skills to offer you safe, minimally invasive, maximum-impact, cutting-edge treatments to achieve your cosmetic goals. Whether you want to relax your wrinkles with BOTOX®, refill your lines with Juvéderm®, or resurface your skin with lasers, we can help. And most importantly, we will take the time to truly understand your cosmetic desires, and then discuss how we can best design a unique, personalized treatment plan to achieve those goals. If we can't achieve your goals, or don't think a treatment is the best option, we will tell you—and we will be honest. We would rather tell you "no" upfront than simply do a treatment and have you be disappointed later.
Our promise to you is to provide cutting-edge treatments in an ethical manner to help achieve a balanced, natural cosmetic improvement.
Allow Nelson Dermatology the privilege of caring for you. We know that you will be delighted at the level of care we provide and the compassionate manner in which we provide it. You deserve the best possible skin care, and it would be our honor to provide it.